Logos are not just for brand recollection. Each and every logo have their own in-depth meaning. Our logo might look like a simple one, yes indeed it's a simple eye pleasing one but it has its own meaning.
People always talk about you!
The chat box in our logo represents the connection between you and your customers.We ensure that you are always connected to your clients and vice versa. Communication is made damn easy which always lead to a great rapport.
A happy customer can do wonders for any company.
Let's make your growth
You might find signal like bars in our logo.
They are not what you think, they indicate
the growth of your company.
We guarantee increased growth every single day when we collaborate with you.
It's's always on the rise Not just growth,
you might find a play icon in it preceded by a bar which is nothing but a fast forward icon. We help you to attain great heights by making the growth faster and faster. Rapid growth is guaranteed and there is no way you are going backward.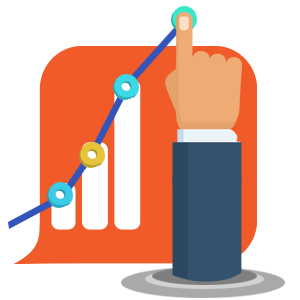 You can always look forward to constantly move forward in terms of brand, reputation, revenue, growth, and popularity.The bulge in our box is not an error. It is out of the box which is what we help you do. We think out of the box and help your company to stand out among your peers. We make you stand out and create a unique perception among your company. People love when you innovate with fresh ideas and encourage a modern approach.
Colors are not just for looks.
Every color has its own meaning and every color have a great psychological impact and influence. Our color is more like a reddish orange. The red signifies energy, passion, joy and the orange represents passion, creativity, enthusiasm, and happiness. These colors just summed up your whole journey with us.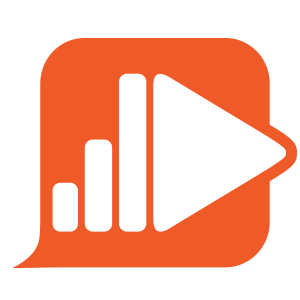 KVN- King of Viral Natty. You might wonder what does natty mean. It means smart, fashionable and well designed. We make viral content in a never before seen the format and we take pride in working towards unique and viral approach in helping out our collaborators. We rule this type of content.  We never settle for the ordinary and that's how we stand out among our contemporaries. Do you want to get viral?